Product not available for online purchase
Vivilo and its GTR are getting closer to robotics. We have often been asked to invent a finger that mimics human movement. Finally we created it, but the best part with GTR is the fact it's far superior to any human finger and we incorporated as many options as possible to make it a 3 in 1 device.
GTR's first and foremost function is similar to the middle finger on your hand, often referred to as the "giving the finger". Only an android can have such efficiency, a precise automation, an ingenious mechanic with an up and down motion to stimulate the G-spot, but in hundreds of movements per minute.
The second function is a vibrating part at the clitoral level and the third is a traditional vibrator at its other end. So GTR has a lot to offer you in just one device. GTR is unique and very different, gentle on the skin, made of pure silicone with no possibility of allergies.
GTR is another Vivilo device, which offers you such a perfect balance between comfort, efficiency and price. It is phthalate-free, odorless and rechargeable, so no batteries are needed. GTR offers you peace of mind with its 1 year warranty. GTR is truly the ''G-Spot Rush''.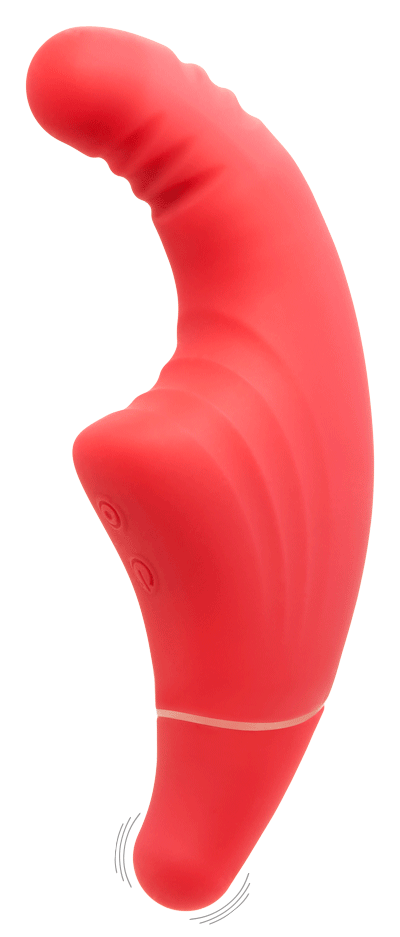 TECHNICAL DESCRIPTION
Material: ultra-soft silicone,latex-free,
phthalate-free & odourless
Weight: 172 grams
Dimensions: 6.5'' x 1'' (17cm x 2.5cm)
Activation: double motors
Central axis interface: 3 functions
Clitoral motor interface: 6 functions
Power supply: rechargeable Ion battery
and USB cable
Waterproof: totally waterproof 100%
Autonomy: about 2 hours
Charge time: about 2 hours
ADVANTAGES :
Its greatest quality is being efficient as a robot
Unique and Different
Non-allergenic
Two motors
Multi speeds - Multi rhythms
Finger movement with 3 rhythms
Clitoral vibration combined with traditional vibrator
Simple to use
Warranty 1 year